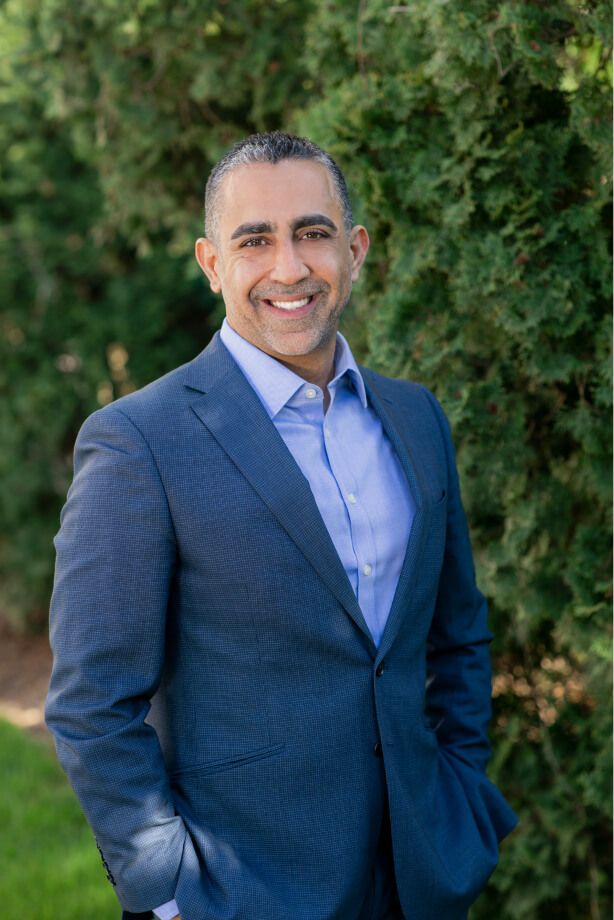 Specialties
Realtor® licensed DC, VA MD
Languages: English, Arabic
Education
University of Maryland College - Bachelor's Degree, Computer/Information Technology Administration
Sam Nassar
Vice President
About Sam
From a young age, Sam was fascinated real estate architecture, a passion that eventually led him choose real estate as his profession. Today, as a successful agent Virginia, Maryland and DC, Sam offers honest, balanced, and educated support client---from first-time buyers seasoned sellers. It is of paramount importance Sam that his clients as confident about each step the sales process as they are the end result. give his clients the attentive they require, Sam has learned listen closely what his clients need, offer specialized instruction help them achieve their distinct goals.
Sam received his bachelor's degree in Computer Information Systems from the University of Maryland in 2004. He entered the real estate industry after twelve years as a corporate executive the hospitality business, was actively involved in running trainings new managing talent across the United States, including an exciting overseas adventure in Dubai, where he worked build restaurants alongside celebrity chefs José Andrés and Richard Sandoval. Sam gained invaluable leadership and problem-solving skills during those years, skills he puts work his clients day as their trusted advisor. all, Sam treasures the relationships he cultivates his clients, works tirelessly turn their dreams into reality.
Together his wife Shadia their four wonderful children, Sam has lived the Metropolitan Washington, DC the past 20 years has an -depth knowledge of the , its neighborhoods, culture.
Client Testimonials
"I know Sam a few years now I have say that he is ver friendly honest person. We weren't sure that we could afford buy a , our credit score was good, but outstanding. One of the things Sam helped us was determine the amount of money we could get a loan. Once we had that number we started hunting the perfect place us. We looked through lots of pictures from the website choose the ones we liked went see them. the end we choose another it was the same complex we went see another one. Purchasing was easy, took about a month a the whole process, I guess this is a normal thing. We couldn't happier than ever. Sam was the one who push me buy a instead of renting. I am forever grateful for his help, guidance make this a dream come true. If you think you 't afford, have any questions. Go talk him he will help you get the of your dreams. Good luck everybody. "
"Sam was very easy work , did a great job guiding us through the process. His patience made him approachable easy work , which we'll definitely do again in the future!"
"Fantastic agent who is knowledgeable genuinely cares about his clients. He is #1 my referral list VA!"
"Sam was fantastic from beginning end. We could tell from the start he was an experience professional the industry. What stood out most to me was his motivation to make sure me my brother found the exact we wanted (That also fit our budget). I look forward him again in the future."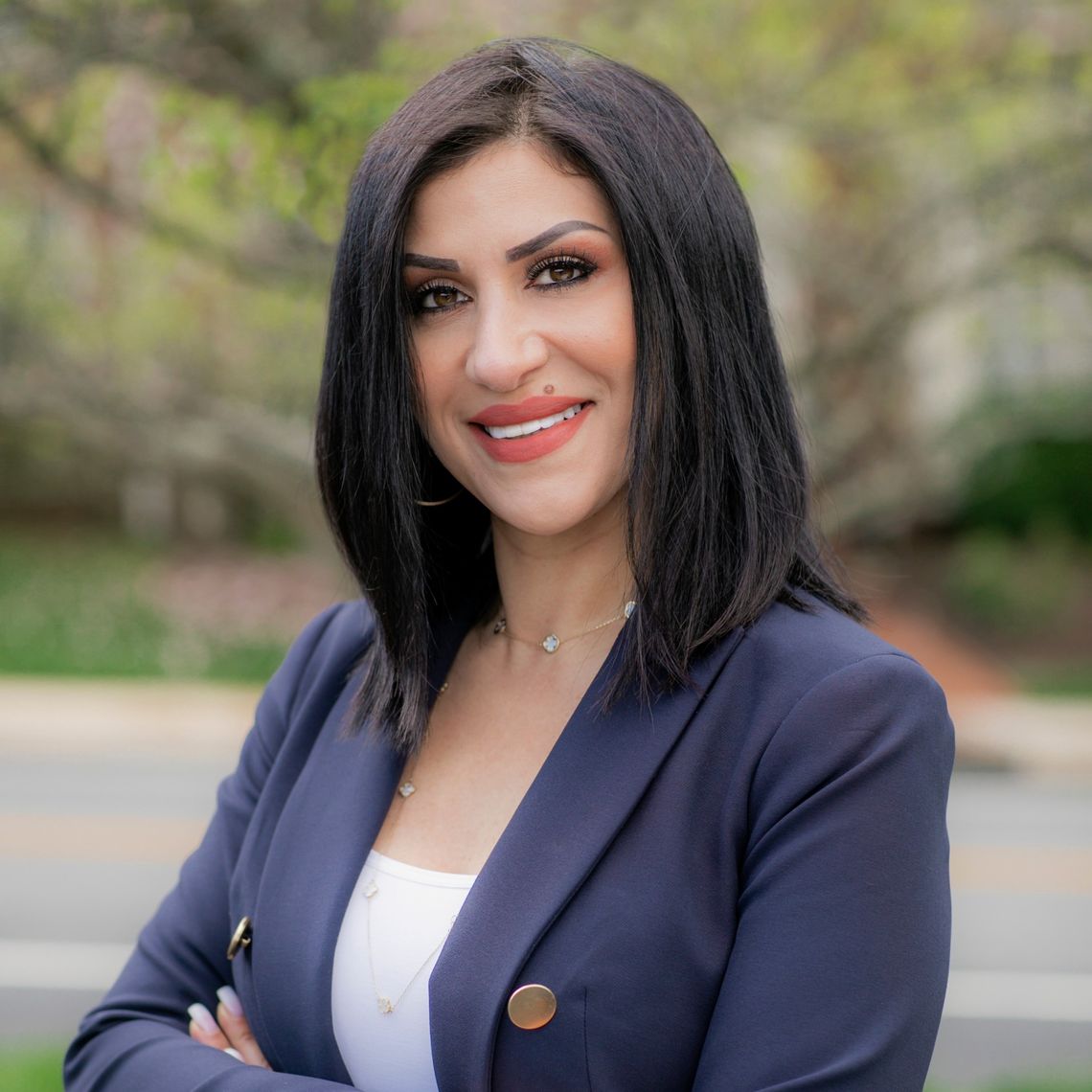 Specialties
Fluent in English and Arabic
Education
Youngstown State University BS, Major Business Administration, Minor Education
Shadia Nassar
Vice President
About Shadia
As an experienced agent on the Northern Virginia scene, Shadia Nassar brings a strategic yet personable approach to the home buying and selling process. Drawing from years of experience as a Northern Virginia entrepreneur, Shadia has built a reputation for consistently delivering best-in-class results for her clients by helping buyers find their dream home, while guiding sellers through a smooth, stress-free, and lucrative sale.
Shadia offers extensive knowledge of the different cities and neighborhoods across Northern Virginia, where she calls home today, although she works with clients in all areas and at every price point. Shadia advises her clients with everything when it comes to buying and selling--from investment properties, to luxury homes, and multi-residential properties. Shadia's effective combination of dedication, communication, determination, and trust has allowed her to adapt to all of her clients' real estate needs. Above all, Shadia treasures the enduring relationship she cultivates with her clients, and works tirelessly to turn their dreams into reality.
Shadia is also recognized as a leader beyond the world of real estate, and gives back to the community she serves while connecting with other local residents and establishing friendships along the way. Shadia is also a mother to four beautiful children and in her spare time, can often be found enjoying catering to her kids activities and cheering them on from the sidelines.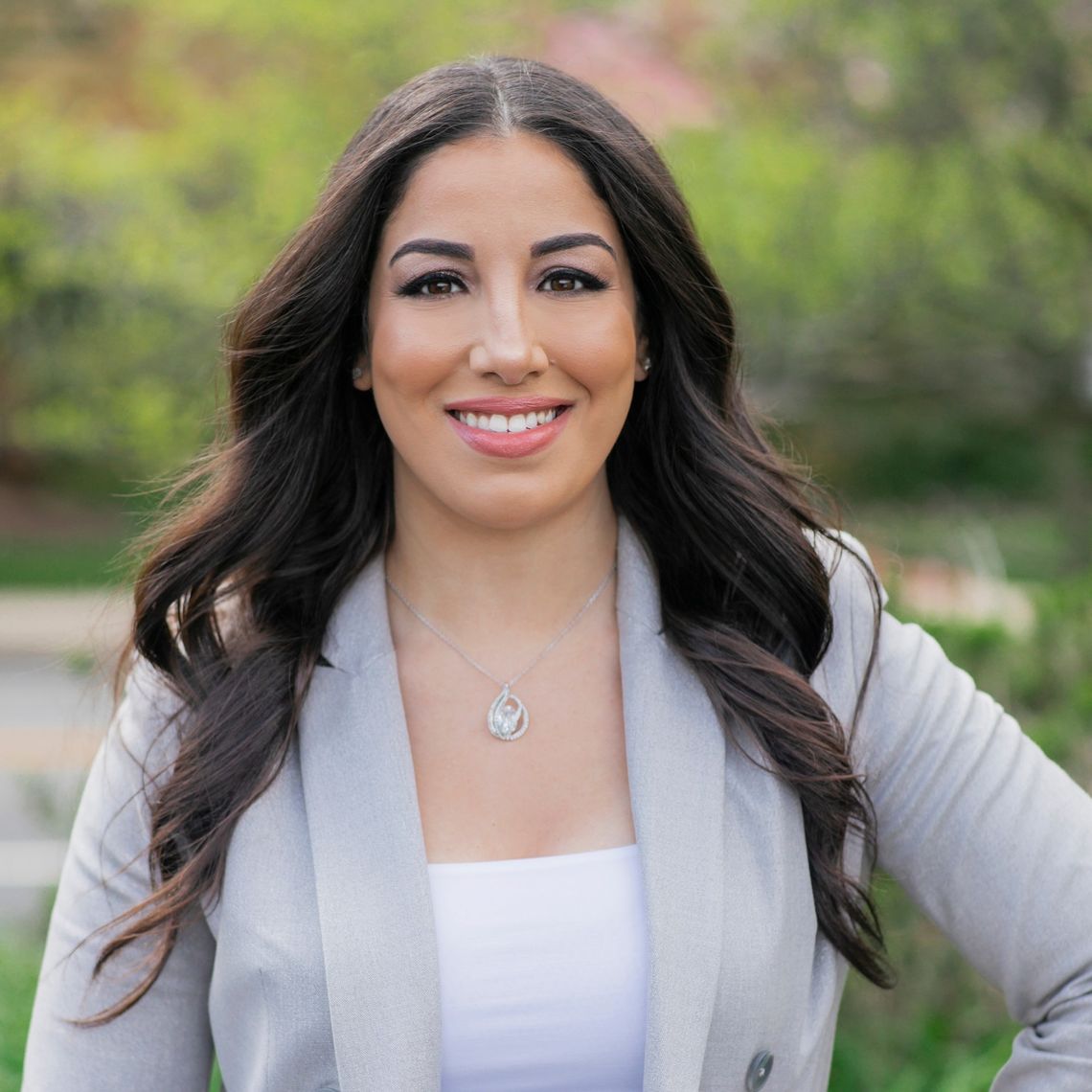 Specialties
Realtor® licensed in VA
Buyer's Agent, Listing Agent, Relocation, Consulting, New Construction, Short Sale, Investments, Distressed Properties, Luxury Listings
Languages: English, Arabic
Change Masters International Training
* Journey to Excellence - EFQM Training
Corporate Excellence Masters International
* Committed to Excellence Workshop (C2E) Workshop
* Strategy Framework Workshop
* ISO 9001:2008 Quality Management System Awareness Session
Education
George Mason University - BA in Communication; Public Relations Concentrations, Electronic Journalism Minor
Raneem Nassar
Realtor®
About Raneem
Raneem specialized in Public Relations and Electronic Journalism studies at George Mason University. After receiving a B.A. in Communications in 2009, she began her career in Washington D.C. as an Executive Assistant/Events Coordinator for Diplomatic leaders at various different embassies, including the United Arab Emirates. With this experience, she has spent 5 years exploring and introducing what the DMV had to offer in real estate, entertainment and fine dining.
During those years she found a new profound admiration for her home city; while her commitment to detailed assistance grew tremendously. She then spent 8-years in sales and business development at the most prestigious fitness centers in Northern Virginia. There, she created and conveyed detailed wellness programs for individuals in need. Raneem's fun, and energetic personality allowed for her to create, preserve, and maintain trusted relationships with many of her previous clients.
Raneem has began Real Estate 2-years ago as a part time Realtor and has taken the leap during the Pandemic to become a full time Realtor joining her 's team with the Nassar Group at Compass. Her focus to real estate carried over from her small business mentality to ensure that her clients receive a tailored experience to their unique needs as they look for properties to buy or sell, whether it is an investment property or a place to call home. With her versatile experience and savvy social media skills, she provides a fresh, hip, knowledgeable aspect to the home buying /selling process.
More importantly, she can walk you through any real estate transaction while making sure you feel comfortable and confident. For fun, Raneem enjoys spending time with her friends and , fitness activities, and of course exploring restaurants and entertainment spots in the DMV.
Client Testimonials
"Raneem was recommended to me by a close friend of mine .I am in the market searching for a new home for my .We can't speak highly enough of our experience with Raneem,she has been every step of the way with us .She is always there to answer my calls or reply my emails ,her professionalism ,mentorship,knowledge and hard work ethic are much respected and appreciated.We looked at several different homes and she made sure we are comfortable with the whole process .If you are in the market to purchase a new home ,i will definitely recommend her and rest assured you wont be dissapointed at all."
"Raneem was patient, understanding, and hard working. When it came time to put in an offer she negotiated all closing costs and got me the I wanted after 6 months of searching and at the price I wanted, including upgrades. I highly recommend Raneem and will definitely go to her for future real estate transactions."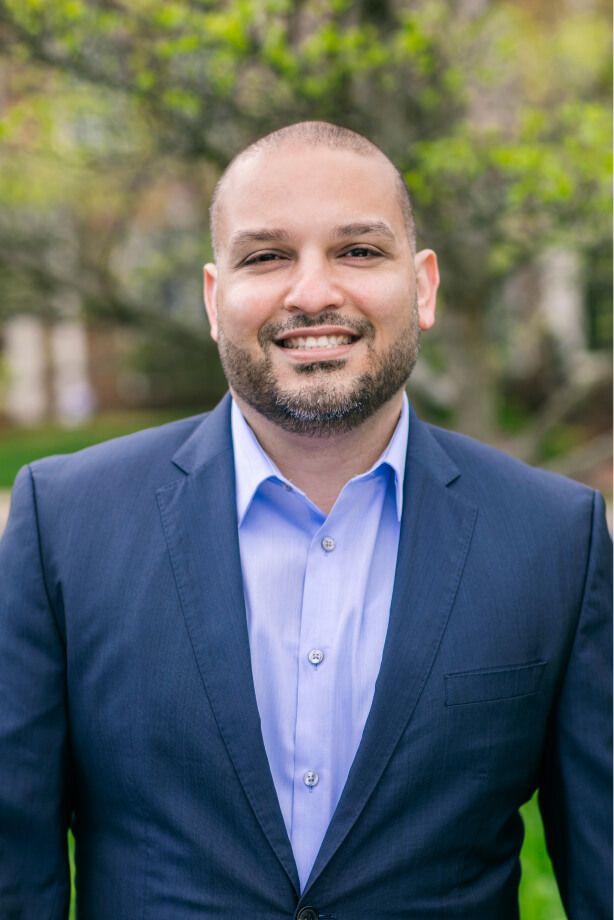 Specialties
Licensed in VA
Adam Abdallah
Realtor®
About Adam
As a native New Yorker and DMV transplant, Adam is an active member of his community and is so excited to now be turning that community focus toward real estate. With an extensive professional background in sales and management over the past 20 years, Adam has learned the value of credibility, commitment and determination.
Adam has extensive knowledge of the fast-changing dynamics and developments in the DMV's real estate market and is ready to help with your home buying and selling needs. When Adam isn't making home ownership dreams come true for his clients, he enjoys spending time with his wife and newborn son. Adam's wife is an elementary school teacher with Fairfax County Public schools , the family has deep roots in the community which is why they chose to live, work and raise a family in the DMV. He is an avid photographer and loves spending time in nature.
As a proud member of the Nassar Group Family, Adam carries the values of hard work, integrity, and outstanding client service into everything he does.
Ismael Barreto
Realtor®
About Ismael
Calling the DMV home for the last 15 Years, Ismael Barreto has developed a connection with the people and a love of the city like no other. He experiences the transitional growth and adaptation of the DMV firsthand while working many years in the hospitality business for one of the top chefs in the city and nationwide. The Michelin Star restaurant in DC exploited the endless possibilities of client appreciation and meeting people with the vision of settling and relocating in the area.
His love of Real Estate began very early on when he purchased his very first home with his wife in Maryland and started his young family. After being consistently approached for directional insights and community outreach, Ismael found himself committed to helping people transition and settle into their homes and achieve the American dream of becoming homeowners. As he set out on a mission to deliver excellent customer service, his vision was to become an asset to helping as many people as possible. Ismael is committed to providing you with the highest level of knowledge and professionalism in your pursuit of finding the perfect place you can call home. Dedication, commitment, and five-star service are what you should expect.
In his free time he enjoys fishing in the Chesapeake Bay and loves being a novice car mechanic, but most of all spending time with his family.
Specialties
Licensed in VA
Tutu Mahmudova
Realtor®
About Tutu Mahmudova
Tutu graduated from Journalism with a master's degree in her home country of Azerbaijan. She loves building relationships with people.
Before obtaining her license, Tutu was no stranger to the world of real estate. She helped the Sherif & Ali Group for over 2 years before becoming a Realtor.

As an energetic agent, Tutu's knowledge, experience, and educational background allow her to be the best in serving her clients. Her goal is to make her clients' dream come true providing them first-class service. Tutu's main goal is to be transparent and honest pursuing the client's best interest in every decision.
Tutu loves traveling and spending time with her dog, family, and friends. She loves hiking, outdoor activities, spending time with nature and local parks.

Tutu would love to be your Compass agent on this amazing journey.
Realtor®
Licensed in VA
Rania Rezaie
Realtor®
About Rania Rezaie
Rania Rezaie is an up-and-coming, driven second-generation real estate agent. Rania was exposed early on to what it takes to be a successful Realtor through her parents, who were both licensed agents since the mid-2000s and have been recognized multiple times as Top Producing Realtors. This learning opportunity allowed Rania to practice and perfect her skills through first-hand experience. By nature, Rania was able to pick up on the intricacies of buying and selling homes including all of the different directions a transaction can move in, and how to handle them as they come. As a child, Rania looked up to her mom in particular and dreamt of following in her footsteps. She would tag along with her mom to learn what it meant to negotiate offers, show homes on the evenings and weekends, what it took to execute a contract, and everything that comes in between. Through time, her passion for Real Estate grew stronger and stronger. It was her mother's ambition and success that showed her how important it is to dedicate herself full-time to serving her clients.
Rania has lived in the D.C Metropolitan area for her entire life, specifically Tysons Corner, which is where she calls home today. Through years of personal experience in the Northern Virginia area, Rania is able to confidently give her perspective and expertise on the local markets. She knows the ins and outs of the cities and can tell you all the best spots whether for business, pleasure, or adventure. Rania has a personal love for restaurants in particular where she developed a background in hospitality. This background furthered those lessons she learned from her mother on relationship building and allowed Rania to take control over her relationships and how to personalize her value to her clients. She also takes pride in her organization and communication skills, two things that have allowed her to streamline the home buying and selling process for her clients, and make it enjoyable and fun.
In her spare time, you can find Rania catching up on some reading, baking treats, or simply enjoying what the city has to offer.